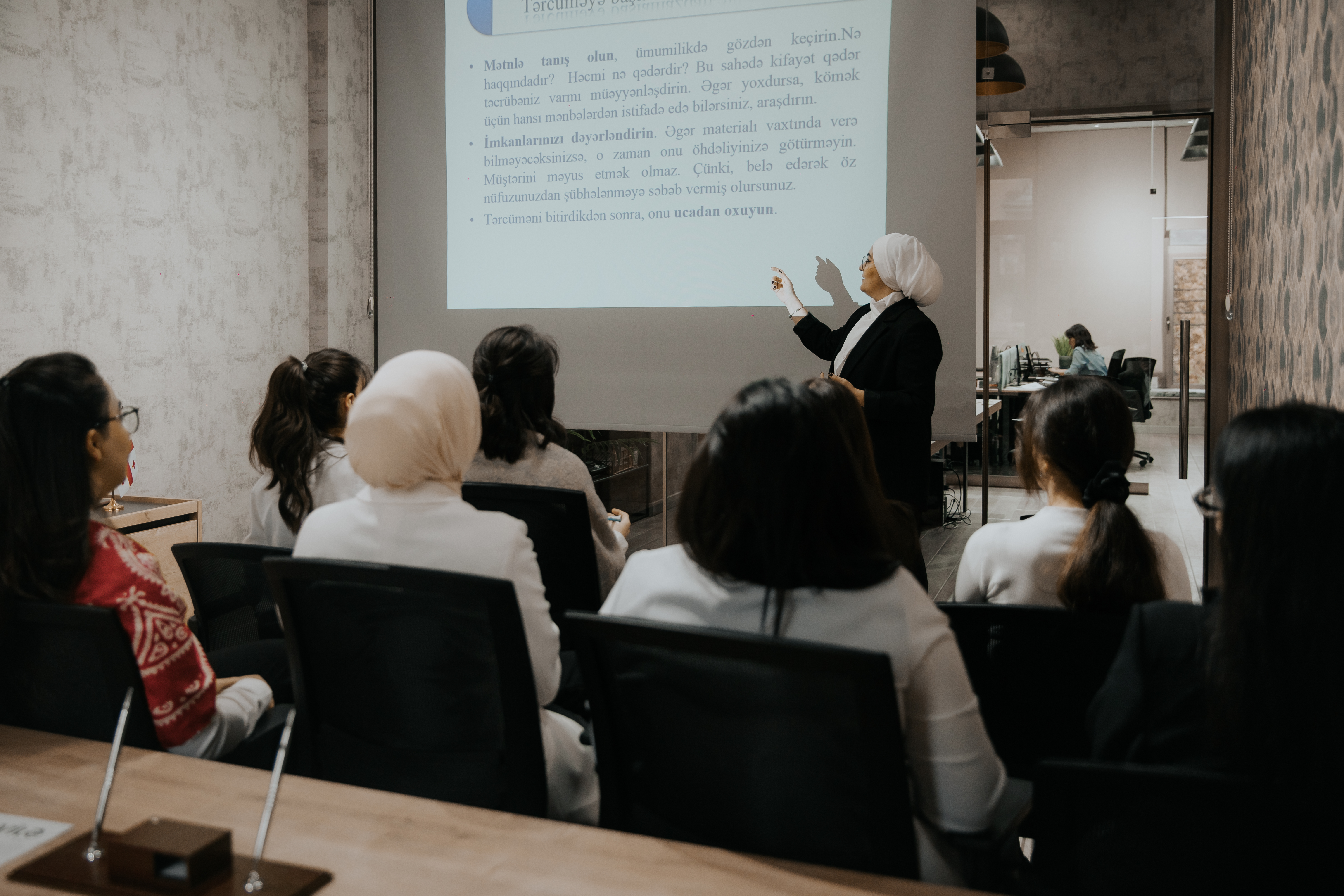 The "TRANSLATION SCHOOL" training program, launched by the Company as a project in 2018, has been restored since 2021.

It has grown into a regular month to month initiative since that year. As part of the training, we teach the principles of systematic work, rules of translation, analysis and correction of mistakes, correct use of dictionaries and additional sources, etc.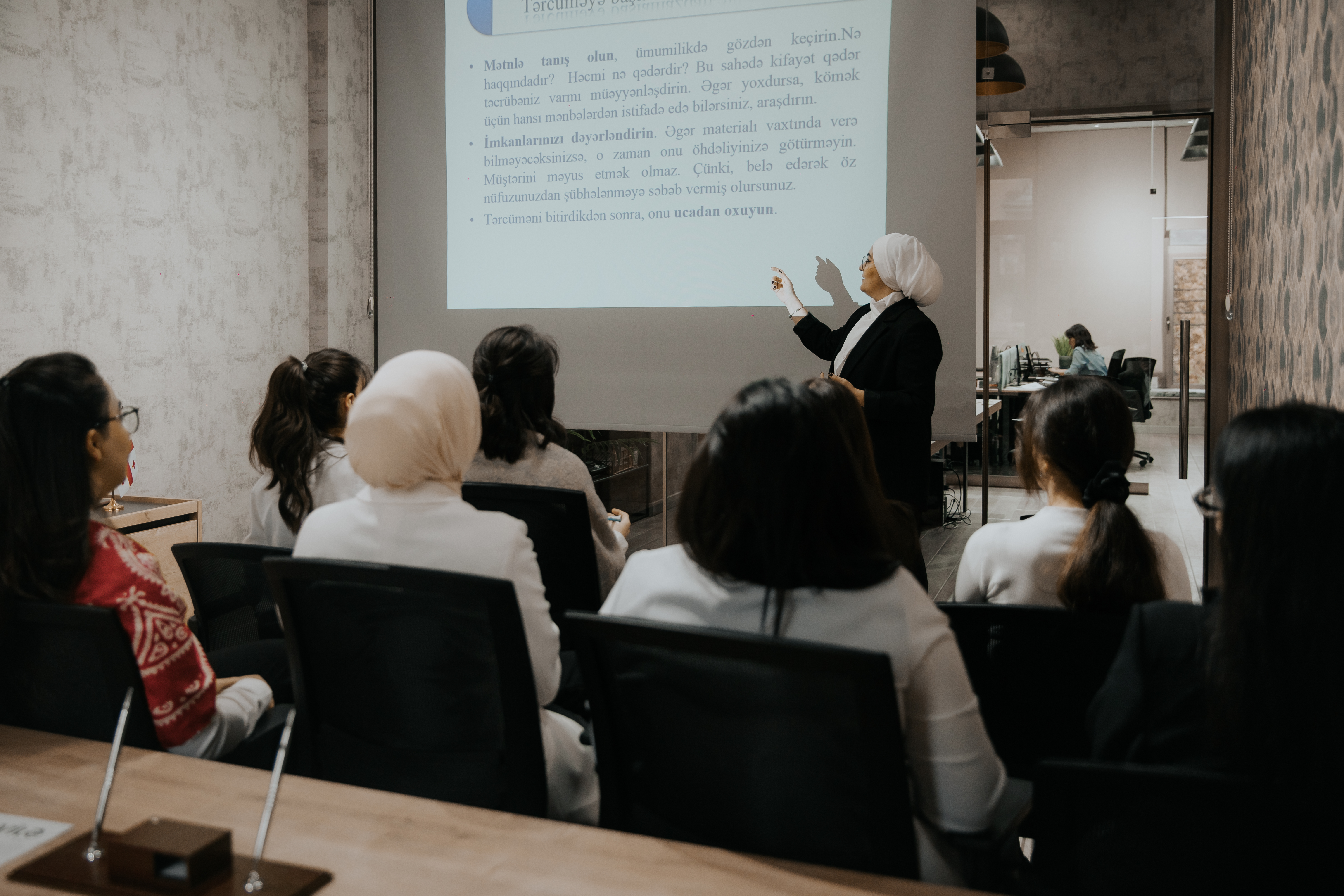 We share the experience we gained, the intricacies of translation and its up-to-date techniques. In our discussion sessions, we go beyond translation into the rules of team-working, sharing and consulting with colleagues. The trainees, showing their worth during the training and completing the final translation work successfully, will get a chance to be employed by the Company. Each trainee gets a training certificate and a letter of recommendation.